We're Sorry to Say That.......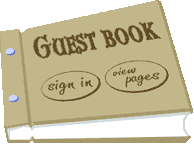 Gunther's Bus in 1969

From top left:  Joe Dasheneau, Tom Bittle, Carl Foti, Art Foti, and John Dzubak.

  IS BACK FOR THE 3RD TIME!!!

      Never say die. This is the best one yet! And  we have another one of the original members on board along with a second keyboard player. Carl Foti and Tim Weeks will be joining us this time around. We'd also like to welcome Tom Pomponio and his 5-string Fender Jazz Bass! I will be changing pictures and updating this site as we go. 

       Keep checking the site and watch for dates, club gigs and festivals etc.

See ya,

Tommy

Don't be a wuss. Sign it -